Holiday Centre "Huhmari" https://www.lomakeskushuhmari.com/ offers all comforts for a scientific meeting combined with the opportunity to enjoying the wonderful, unique landscape of North Karelia, one of Finland's most beautiful parts of Finland's lake district. The Workshop venue is situated on the shores of the Höytiäinen, 15th largest lake in Finland. The broad waters and numerous islands of lake Höytiäinen provide you with magnificent scenery.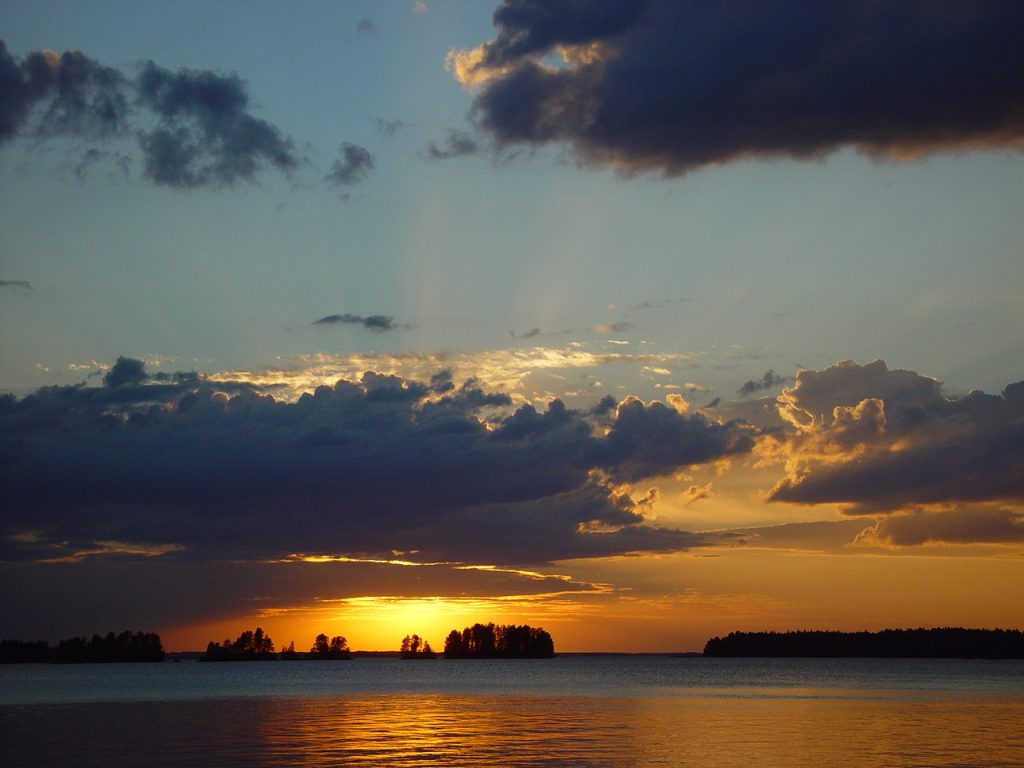 Auditorium at the Holiday Centre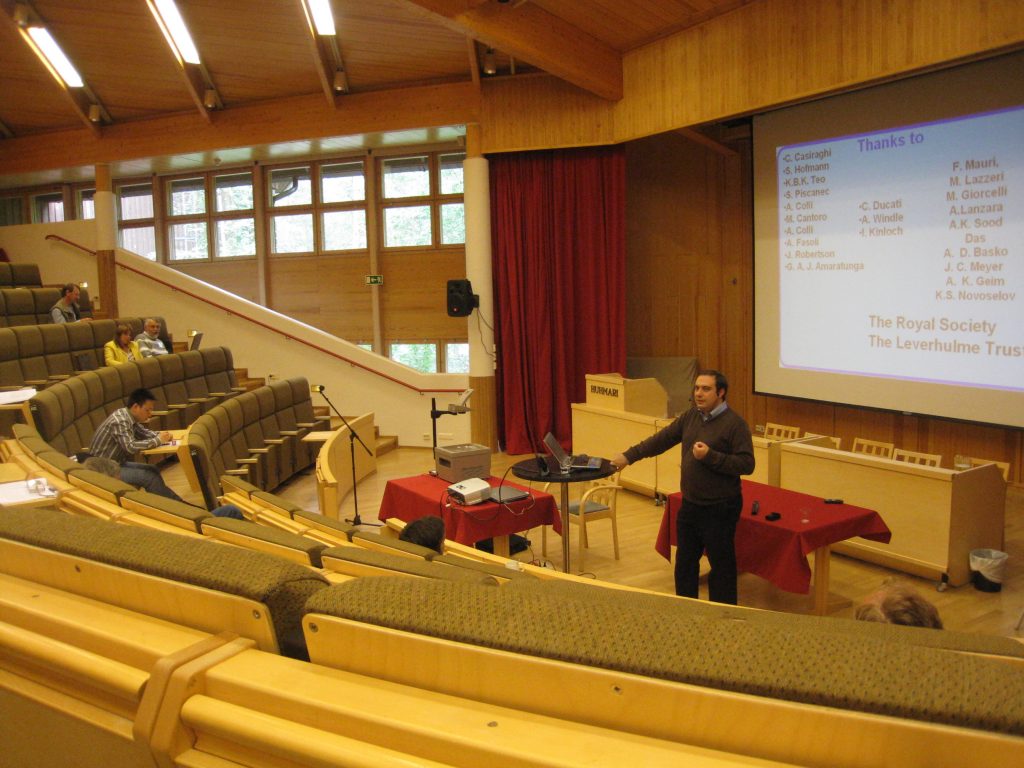 NPO2022 participants will be staying in cottages with living area from 37 m2  to 55 m2 that can accommodate up to 4 persons.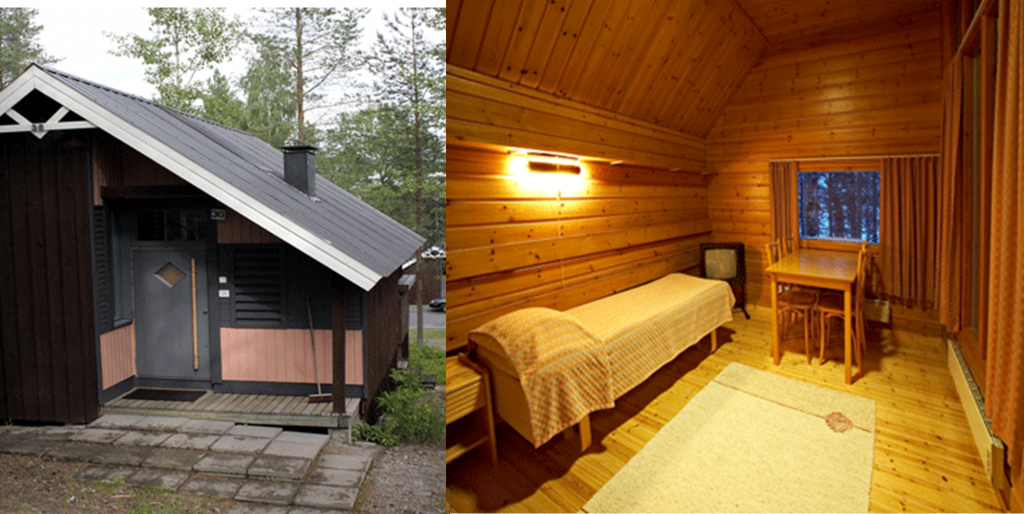 The cottages have a separate bedroom, a living room, terrace, and bathroom. Mini-kitchen is equipped with a microwave oven, refrigerator, and dishes.
Facilities at the holiday centre
Please check details of the lodging facilities at the Holiday Centre website https://www.lomakeskushuhmari.com/en/accommodation/.
Buffet style breakfast, lunch and dinner are served at the restaurant. A la carte menu with local specialties is also available.
Guests enjoy free access to a fitness center, a large (up to 15 persons) lakeside sauna and indoor swimming pool. They can use also a tennis court, frisbee golf, footbal, basketball and volleyball fields, games room with darts and billiards.
Staff at Holiday Center Huhmari can arrange guided hiking tours and fishing. Bikes, nordic walking sticks, row boats, standup paddle boats, fishing equipment, and canoes can be rented from the reception.
Transportation
Distance between Joensuu and Holiday Centre Huhmari is about 30 km. Joensuu can be reached by plane or train from Helsinki. Bus transportation between Joensuu and the Holiday Centre "Huhmari" will be arranged by organizers.
Joensuu the hometown of the University of Eastern Finland and the most eastern EU university campus. Joensuu is the center of North Carelia province in terms of events, restaurant life and shopping, as well as a transport hub. At the same time it offers nature beaches, campfire sites and fishing opportunities right next to the city center.
Plane
When you travel to Finland by plane, you most probably arrive at Helsinki-Vantaa international airport, which is served by many airlines. There are several flights per day between Helsinki-Vantaa and Joensuu.
Train
If you wish to spend overnight in downtown Helsinki, you can begin your train journey from the Helsinki railway station.The railway link between Helsinki and Joensuu is operated by VR. There are several daily connections, the travel should take between about four and half hours. If you arrive at Helsinki-Vantaa airport and wish to continue by train to Joensuu, you should take train from the airport (see http://www.helsinki-vantaa.fi for detailed instructions) to Tikkurila train station.  The travel between the airport and Tikkurila station takes about 10 minutes. If you wish to spend overnight in downtown Helsinki, you can begin your train journey from the Helsinki railway station.
The distance between Helsinki and Joensuu is around 450 km , i.e. the journey may require up to six hours. You may rent a car from the major international car rental companies at Helsinki-Vantaa airport, Helsinki or at the Joensuu airport.