Accommodation and registration fee
Accommodation and registration fee
NPO2020 participants will be staying in cottages with living area of 37 m2 that can accommodate up to 4 persons. The cottages have a separate bedroom, living room, terrace, and bathroom. Mini-kitchen is equipped with a microwave oven, refrigerator, and dishes. Please check details at the Holiday Centre website https://www.lomakeskushuhmari.com/en/accommodation/.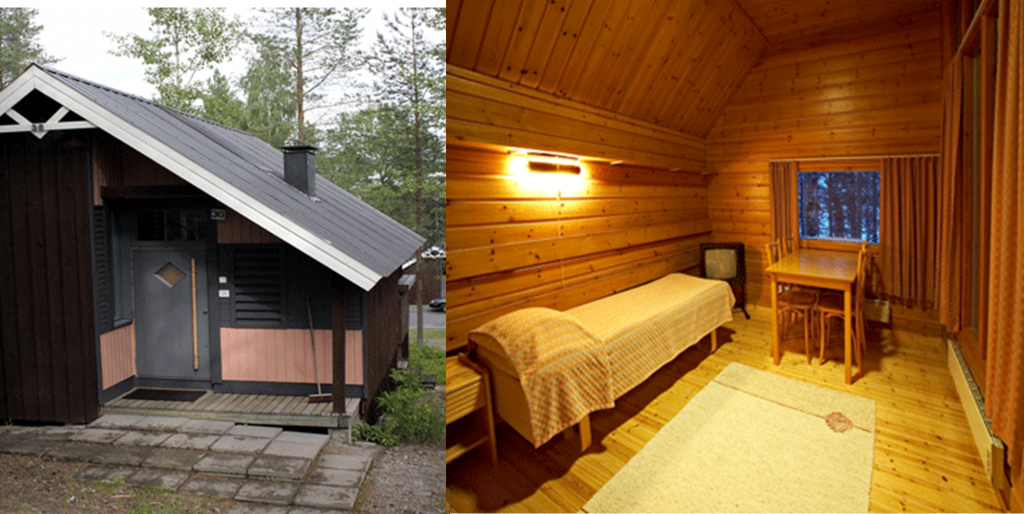 The registration fee depends on the lodging chosen. Three options are available:
€600 3 persons share a cottage
€700 2 persons share a cottage
€850 single person in a cottage
 Accompanying person registration fee ARF = PRF – 100, where PRF is the participant registration fee.
The NPO2022 registration fee includes
Accommodation of your choice for 5 nights (31/07 – 4.08.2022)
Welcome dinner on Sunday, July 31
Breakfast, lunch and dinner for 01 – 04 August
Breakfast on Friday, August 05
Coffee breaks
NPO2022 reception followed by Lake Höytiäinen cruise on Thursday, August 4
Transportation between Joensuu airport and the Workshop venue
Workshop Proceedings
Payment of the registration fee online
https://registration.contio.fi/uef/Registration/Login?id=1351-NPO2022-1565
Payment of the registration fee by bank transfer
Account holder: University of Eastern Finland
Address: P.O. Box 1627, 70211 Kuopio, Finland
VAT-number FI22857339
Bank name: Danske Bank Plc
Bank address: Televisionkatu 1, P.O. Box 1243, 00075 DANSKE BANK, Finland
IBAN: FI87 8919 9710 0011 36
SWIFT DABAFIHH
Payment reference: 303010/65941 / participant's name
If you pay registration fee by bank transfer you must include the payment reference